SHUTTERS, SHUTTERS, SHUTTERS.
WHY TIMBER? WHY PVC? WHY ALUMINIUM?
Applications: Fixed, Hinged, Multi-fold, Sliding?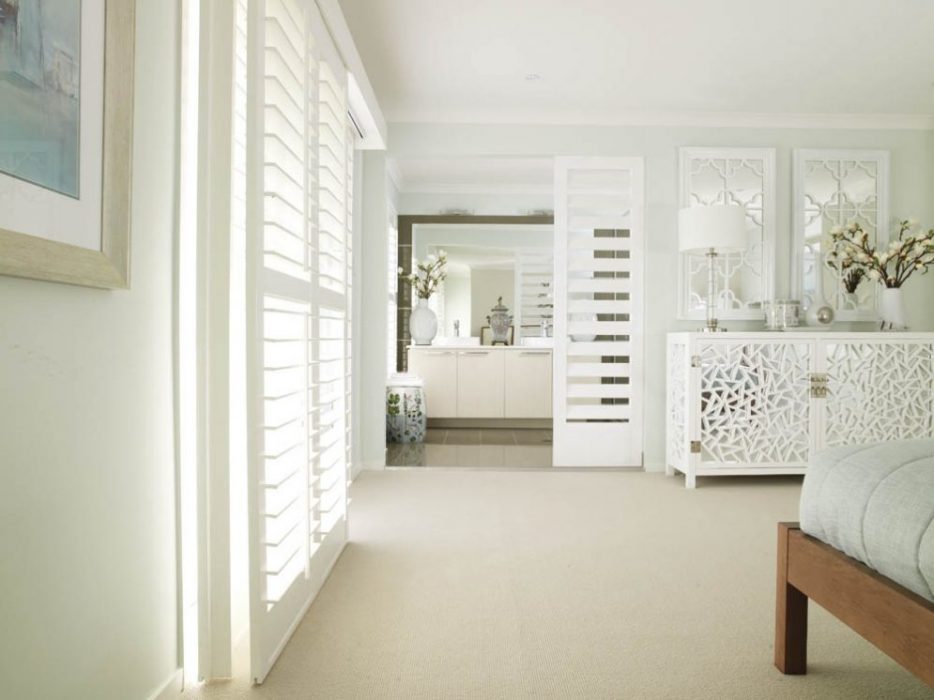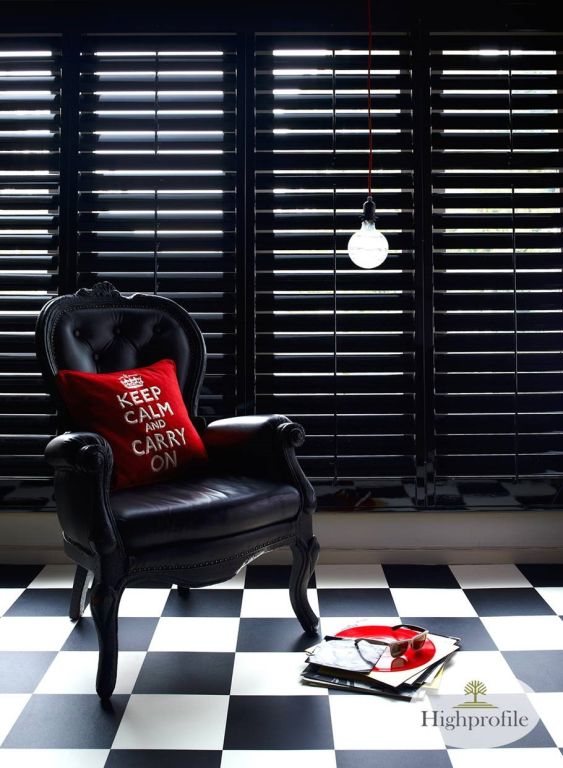 Highprofile Timber Shutters – HP Timber 100%
If it's 100% timber, it's 100% organic and renewable. Timber shutters require less energy to be reproduced compared to inorganic materials plus they are recyclable and biodegradable. Hardwoods such as poplar and basswood naturally endure far longer than synthetic products. Timber shutters are less likely to collect allergens which can be trapped in artificial products.
Highprofile Timber Shutters are true hardwood shutters. Shutters are commonly sold as "Basswood Shutters" which are in fact a laminated Veneer Lumber – a thin Basswood veneer (approx. 30%) around laminated strips of other timbers. Highprofile Timber Shutters are finished in quality 2-pack polyurethane paint giving a flawless finish. Other shutters may be painted with an inferior Nitro Cellulosic paint.
Highprofile Timber Shutters are available in painted, stained and customised options.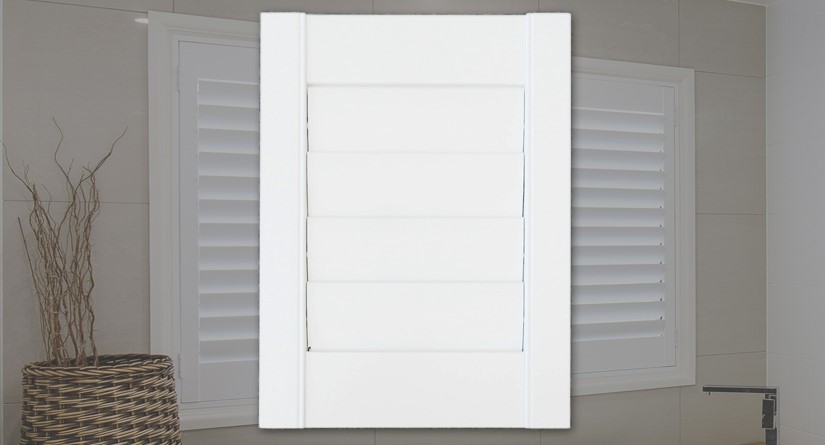 PVC- Polytherm. – 100% PVC
Polytherm PVC provides a cost effective shutter range and are manufactured in the same factory as our timber shutters. Polytherm is also finished in a quality 2-pack paint. PVC blades and frames constructed with an aluminium insert for reinforcement in every blade.
Highprofile Elements – A timber frame with a PVC Blade combined.
Highprofile Elements is the latest edition to our range. It is a unique shutter which is composed of a 100% poplar frame with PVC blades. Blending natural and synthetic elements cleverly fused. This innovative hybrid shutter is finished in quality 2-pack paint.The Element of timber in the frame construction enables more stability in the shutter panel spanning up to 850mm per panel under warranty.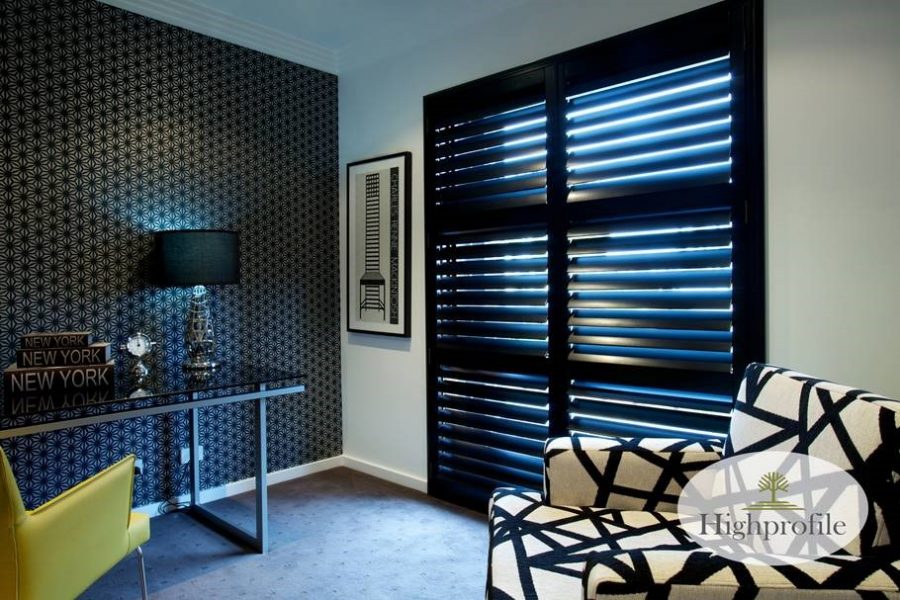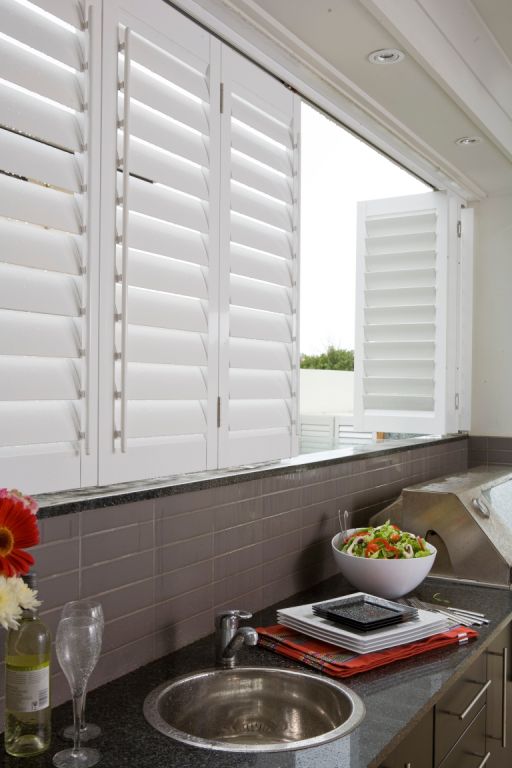 WHICH IS THE BEST STYLE OF SHUTTER FOR MY SPACE?
Putting it simply Timber Shutters are more environmentally friendly and are of stronger construction and are sturdier than PVC Shutters. Timber Shutters are much lighter in weight to solid PVC Shutters and over time the extra weight can take its toll causing a shutter panel to drop on one side this then can create a problem for closing a hinged shutter. If a PVC shutter is of hollow construction than the shutter can appear flimsy and flexible which can create other problems.
The benefit of PVC is that they are more cost effective and suitable for wet areas as they are water resistant. In days gone past timber shutters were more susceptible to dust and harder to clean whereas our modern Highprofile Timber Shutters have a 2-pack coating as used in high end kitchen cabinetry making them far easier to maintain. In appearance they look like PVC.
Product
Width Max In Warranty
Width Max Non Warranty
Height Max In Warranty
Paint Warranty
Structural Warranty
Benefits
HP Timber 100%

64mm,

89mm & 114mm

Blade Sizes

1050
1200
3000
5 Years
15 Years
Always confirm a shutter is 100% of the timber species.

PVC- 100%

Polytherm

64mm,89mm

Blade Sizes

800
2500
5 Years
5 Years
Polytherm Shutters perfect for wet areas. Finished in quality 2-pack paint.
Elements- Timber Frame PVC

64MM, 89MM

Blade Sizes

850
900
2700
5 Years
10 Years
Unique Design finished in quality 2-pack paint.
Aluminium

Weatherwell

64mm,89mm & 114mm Blade Sizes

870 WINDOW

1500 SLIDING DOOR

900 WINDOW

1600 SLIDING DOOR

3600
5 Years
5 Years Operable.

10 years Fixed Louvres

Available in operable or fixed Aluminium Louvres.

Also in timber grain finishes.

Aluminium Elite

Weatherwell

90mm

Blade Sizes

900 HINGED

1500

Sliding

1050 Hinged

1800

Sliding Doors

3048
5 Years
10 years
Highprofile Elite has a unique feature that helps to cover light gaps for all double hinged panels.

Aluminium Shutters
Aluminium Shutters are perfect for outdoor living spaces. Elegant and strong aluminium is also a desirable inclusion for indoor living areas, wet areas and high traffic areas. Weatherwell Elite range uses cutting-edge technology to make an aluminium shutter like you have never seen before. Available in a range of timber grain finishes. Weatherwell Aluminium Shutters can achieve the look of a timber finish in an outdoor environment with ultimate durability and ease of maintenance.