We stock the widest range of high quality window Coverings to suit your home & decor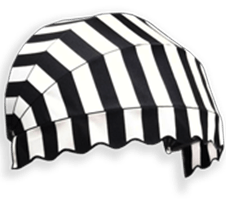 Our range of traditional and budget blinds mean that we can provide an ideal solution to suit your needs and budget
WINDOW DROP OUTDOOR BLINDS ON THE GOLD COAST
BRING STYLE & PRIVACY TO YOUR HOME
Come on in to Sheerview Window Furnishings to get the best deals on curtains, blinds, shutters, and 
window coverings on the Gold Coast
. Our value prices are just one of the reasons you should choose us for all your window furnishing needs. We are famous for our customer service, and rightly so. We are delighted to help all our customers meet their needs for quality window furnishings, and it is a challenge we conquer with consistency.   
Call Us
Outdoor Blinds Gold Coast
The most basic of all window dressing options, the humble curtain is the most economical and simple way to improve the privacy and energy efficiency of a window. Curtains have been used for centuries to block excess sunlight from entering a room, as well as keeping people from seeing in when you don't want them to.
Amazing Value On Window Drop Blinds On The Gold Coast
Modern innovations in curtain making have resulted in significant design improvements. Drawing on scientific discoveries, designers have been able to make curtains more efficient, more effective, and more easy to install.
Gold Coast Window Drop Blinds
Blinds, when installed properly, can create a more solid barrier than curtains to block even more light, and can include mechanisms to help redirect light. Using blinds correctly, you can allow natural daylight to enter the room while still maintaining perfect privacy.
The range of blinds available right now is exciting, with so many styles to choose from and so many wonderful possibilities.
Big Savings On Drop Blinds & Shutters
Nobody can shut us up on the topic of how excellent our shutter choices are. We have an immense variety of the very best shutters on the market. You can save through the discounts we're able to secure based on our purchasing volume. We have timber, aluminium, and PVC shutters available. All shutters are available in a range of colours and shapes to suit just about any home.
Incredibly Inspired Discounts On Gold Coast Drop Blinds
Drop Blinds are awesome. They can create outdoor shade where none exists, as well as helping to block sunlight before it enters a window, just as shutters do, but with the added advantage of also allowing you to see out. We've got the best range of Drop Blinds on the Gold Coast, and the best prices, too.
A New Take On Gold Coast Window Drop Blinds
These are a clever new twist on the Traditional Drop Blind, creating a privacy screen that can do the most wonderful job of blocking light and improving privacy. Available with a motorized option, these products could not be easier to use and provide amazing results.
All This Plus Excellent Service
For us, the customer is number one, and it shows. We provide every facility to make it as easy as possible to get the window furnishings you want. We'll even come right to your home or office for an instant measure and quote. When it comes to providing the best value and service, we are determined to always strive for greatness.
When you shop with Sheerview Window Furnishings you have total assurance of excellent quality, genuine value, and total customer service.
Our aim at Sheerview Window Furnishings is to help you achieve your home design and decor goals through high quality drop blinds, shutters, blinds, Ziptrak, sheers and curtains.
WHY WE SHOULD BE YOUR FIRST CHOICE FOR WINDOW FURNISHINGS
WORKING WITH SHEERVIEW IS EASIER
We have had 20 years experience in giving homes that extra touch and wow factor you deserve in your own home
Servicing the Oxenford, Gold Coast and Gold Coast Hinterland areas with beautiful window furnishings