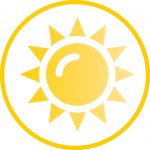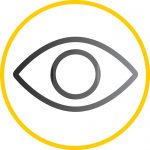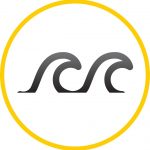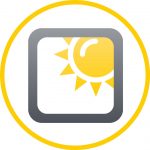 EXPERIENCE THE ZIPSCREEN DIFFERENCE IN YOUR GOLD COAST HOME
Create an extended living space with the ultimate outdoor blind solution thanks to Zipscreen. Zipscreen is a preferred option by many Gold Coast homeowners looking to completely transform their outdoor entertainment area into a relaxing, inviting, and comfortable space. For the best in Zipscreen Gold Coast has on offer, count on Sheerview Window Furnishings. 
As a trusted Australian manufactured brand, Zipscreen is packed with an array of features and benefits you can't look past. These benefits extend to shielding against the, rain, sun, and even minimising insects. Imagine relaxing in your outdoor entertainment area during a warm summers night and enjoying a minimised insect space! What's even more beneficial about this product is the fact that Zipcreen's coastal approved and ultra-durable product doesn't sacrifice your views or compromise your privacy.
ZIPSCREEN OPTIONS
The two most popular Zipscreen options are the stardnadrd Zipscreen and the Zipscreen Extreme. The main difference is the length and drop:
Standard Zipscreen offers up to a 5m width with a 4m drop.
Zipscreen Extreme offers up to a staggering 7m width and a 5m drop.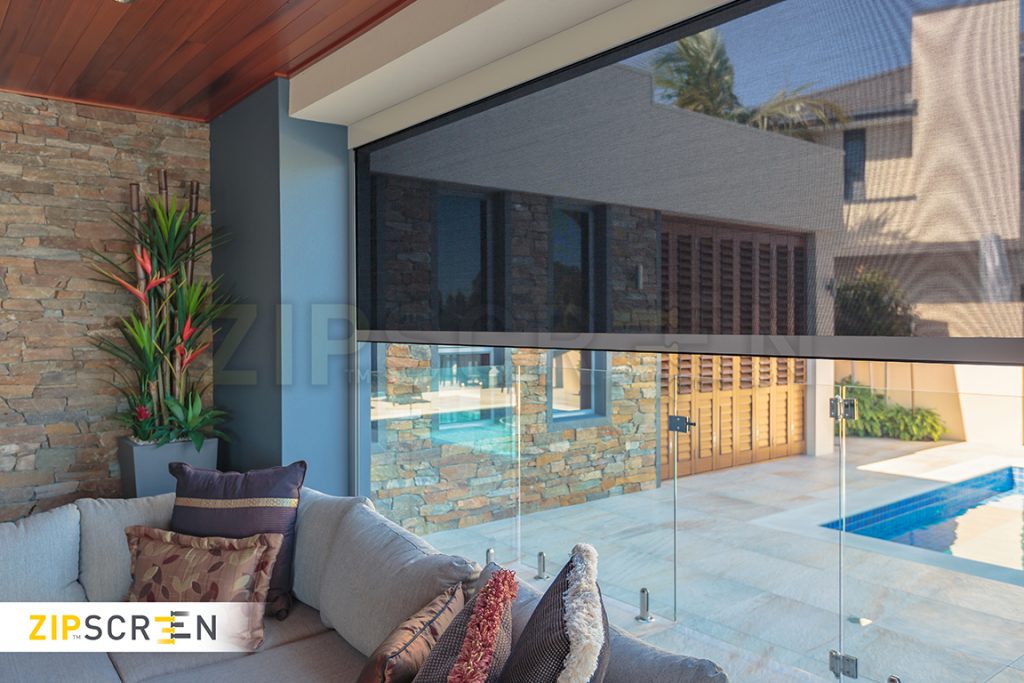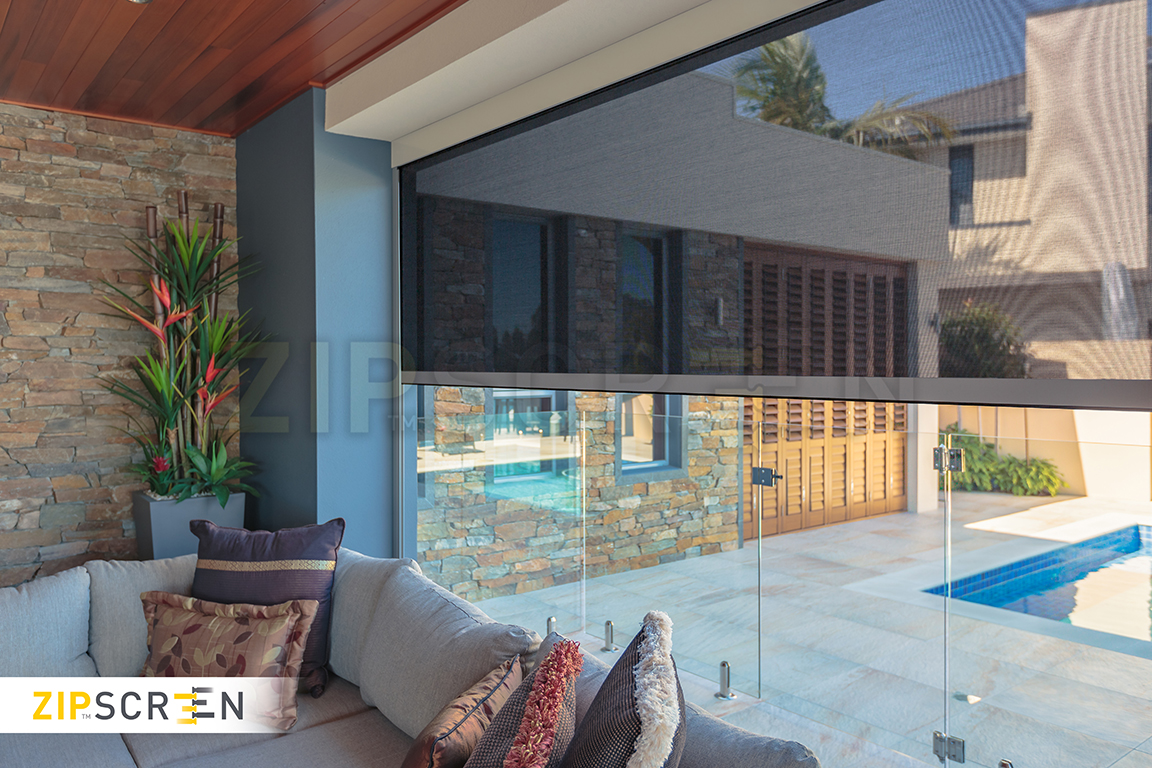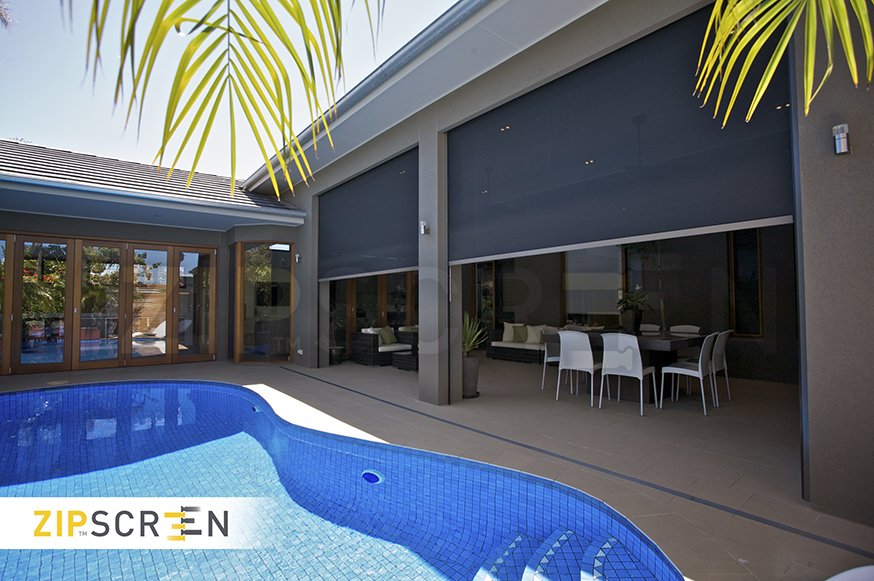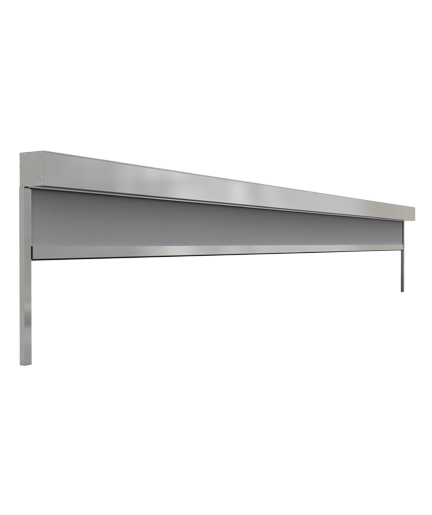 ZIPSCREEN EXTREME
If you have a wider area that needs protection from the elements, then the Zipscreen Extreme outdoor blind offers the perfect solution. With a wider screen solution of up to 7m in width and 5m drops there's no need for divider posts.
Maximum widths of up to 7m
Aluminium Posts
Options for motorisation
Available with solar protection fabrics
Protection from the elements
Minimise Insects
Premium aluminium cassette and a choice of 110 mm or 130 mm aluminium tubes
OTHER OUTDOOR SHADING SOLUTIONS
If you have a unique requirement trust Sheerview Window Furnishings on the Gold Coast to offer you flexibility in options. We've outline a few further products you should consider in providing you with the ultimate shading solution.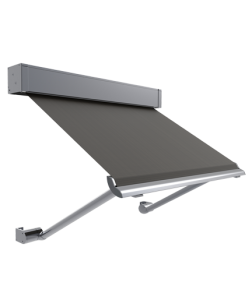 VEUE PIVOT ARM
Ideal for outdoor windows on first or second story levels, the Veue Pivot Arm will provide shade without completely covering windows. With a strong spring-loaded arm the tension of the fabric is maintained in all positions, therefore giving you complete control of coverage and shade. This product also has motorised solutions to provide you with easy control.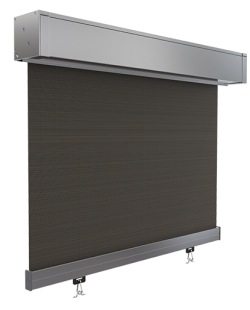 VEUE STRAIGHT DROP
The Veue Straight Drop is a perfect shading solution for sliding windows and doorways, undercover areas, and even outdoor cafés. Boasting a cost-effective entry level solution, the Veue Straight drop is minimalistic in aesthetic and offers a simple design and installation.  The Veue Straight drop also provides you with the option of clips or straps for fixing to the floor.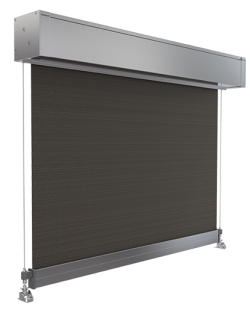 VEUE WIRE GUIDE
If you are after a discreet cable guided solution, then the Veue Wire Guide is the best solution for you. Featuring a universal bracket to fix the base of the wire guide to the floor, face or recess. The Wire Guide system is simple and utilises compression springs to stretch the wire, ensuring a smooth guide for the fabric. Wire tension is quick and easy to adjust.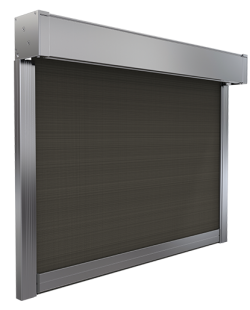 VEUE CHANNEL GUIDE
Featuring a slimline tension-free side guide, the Veue Channel Guide system utilises a two-piece channel for easy installation with clip fixings. Ideal for sheltering areas around the home, this system is suitable for enclosing an outdoor area. With Slim 75mm side channels, the Channel Guide is modern in design and includes a fabric brush installed on the inside of each channel to ensure a smooth and quiet operation.
Below are some images to spark your imagination as you view some Zipscreens, including the veue range of outdoor blind solutions.