We stock the widest range of high quality window Outdoor Blinds to suit your home & décor
THE BEST BLINDS FOR COOMERA LOCALS
BRING STYLE & PRIVACY TO YOUR HOME
There is nothing more frustrating than feeling trapped indoors on those particularly hot Queensland summer days, and similarly, not being able to take advantage of your outdoor patio area when you have friends over and a light drizzle forces everybody inside. Our climate poses many challenges for us, but we need not restrict the way that we can use our homes because there are plenty of great solutions out there that won't set you back a fortune.
Outdoor Blinds Coomera
At Sheerview Window Furnishings, our Outdoor Blinds in Coomera allow locals the chance to access a contemporary, highly functional and stylish means of getting the best out of their indoor and outdoor spaces. We appreciate that there is a greater desire for people to extend their living spaces into the outdoors area these days. As such, we create custom made solutions for your homes that will enable you to embrace the best of outdoor living without risking the negative effects of the sun.
The Key Benefits Coomera Blinds Deliver
In terms of what you stand to gain with outdoor Outdoor Blinds in Coomera, the first major benefit is that you and your loved ones will be better protected against the elements. We are all more than familiar with the particular testing conditions that are faced throughout the year here in Queensland and so instead of wallowing indoors, having an outdoor space that can be used, without risking sunburn is a major plus.
While your skin and the health of those in your family is the main priority, the presence of an Outdoor Blind will create an area of shade that can, in fact, lower the temperature by 10 degrees or more. That's a big difference and means that you can feel that little bit more comfortable and relaxed when the temperatures soar during the summer months.
Stylish New Blinds In Coomera
Retractable Outdoor Blinds in Coomera give immense flexibility and control to homeowners. Even if you are not spending time outside, they can be used to give shade to your outdoor furniture, which will help to prevent them from being damaged, or faded by the sun.
What's more, you can expect that your energy costs are going to be a lot lower from the day you get an Outdoor Blind. The need for air conditioning will be greatly lessened as its presence cuts the heat gain in the area they are in by up to 60%. That's good for your pocket and good for the environment, too, since your carbon footprint will be that bit lower.
Even if you have folding arm Outdoor Blinds already in your home, you may find that they have become worn over time and simply aren't as beneficial as they once were. In that case, there is no better time to make a change, simply because our motorised series will not only deliver vastly superior cover but will be much easier to use.
Blinds For All Coomera Homes
When you visit our showroom in Oxenford, you will quickly get a sense of the high-quality products that we supply. We don't believe in making a quick buck but prefer to create exceptional products that will stand the test of time and afford you the kind of luxury that you hope to realise.
At Sheerview Window Furnishings, all of our Outdoor Blinds are backed by a 5-year guarantee against UV breakdown. With a wealth of choice and variety and products that will suit homes of all sizes, the best Outdoor Blinds Coomera has to offer are right here in our showroom. Call, drop in or email us to find out more and maybe even stretch that budget a little farther.
Around Queensland we are known for our quality products, such as the increasingly-popular Ziptrak. Besides Brisbane and the Gold Coast, we also service Coomera with curtains, shutters and blinds.
Our aim is to help you achieve your home design and décor goals through high quality Gold Coast window Outdoor Blinds, timber shutters, custom blinds, sheer curtains and custom curtains.
ENHANCE YOUR HOME AND OUTDOOR SPACE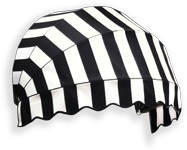 Our range of traditional and budget Outdoor Blinds mean that we can provide an ideal solution to suit your needs and budget
WORKING WITH SHEERVIEW IS EASIER
WHY WE SHOULD BE YOUR FIRST CHOICE FOR WINDOW FURNISHINGS
Servicing the Oxenford, Gold Coast and Gold Coast Hinterland areas with beautiful window furnishings