We stock the widest range of high quality window Outdoor Blinds to suit your home & décor
THE BEST OUTDOOR BLINDS FOR RUNAWAY BAY LOCALS
BRING STYLE & PRIVACY TO YOUR HOME
No two homeowners want their property to look or work in the same way as anybody else's. Even if you live in a neighbourhood that was all built at the same time, we all do little things as well as large things with our homes to distinguish them and make them identifiably ours. For some people, space is an issue and means that they have to work harder to gain the same kind of luxuries as those that live on larger sized properties.
Blinds Runaway Bay
Runaway Bay folding arm Outdoor Blinds are a great choice for those that want to maximise their ability to use their outdoor spaces by creating shade during high temperatures, and then let the sun heat their home during the Winter months. A timeless design that never goes out of fashion that has since been upgraded to include a motor, making it so much easier to use, particularly for those that have limited movement, it is a smart investment that achieves a lot and can be tailored to your design and décor desires.
Blinds In Runaway Bay
At Sheerview Window Furnishings, we are the experts that you need to call when the time comes to fit one to your home. From our showroom, in Oxenford, we deliver an unrivalled service that enables our customers to tap into 20 years of knowledge and experience that is combined with a customer-centric focus.
Runaway Bay Blinds – You Can't Go Wrong
Many people believe that Outdoor Blinds are expensive and inaccessible. However, this is not necessarily the case. Sure, if you have many windows to cover and want to secure Zipscreen or Ziptrak Outdoor Blinds for your home, then the likelihood is that you might have to pay a little more.
All of our retractable Outdoor Blinds come with a 5-year guarantee against UV breakdown and with all budget levels catered to, you can be confident in the fact that we will equip your home with a high-quality product that delivers exceptional value for money.
However, given the fact that here at Sheerview Window Furnishings we carry a huge array of industrial textiles that can be interchanged and tailored to the design that you have in mind, and will match your colour schemes, there are plenty of ways to achieve more by paying less.
Some people are more inclined to stick with curtains or blinds or even shutters to provide the interior of their home with the kind of climate control that they want. However, with outdoor Outdoor Blinds in Runaway Bay, you not only can increase the shade on your patio, balcony, deck or verandah, but they will enable you to reduce the UV rays getting inside, too.
Cooler rooms in summer place less of a burden on your air conditioner, which means less money to pay the utility companies.
Drop Blind Solutions For Runaway Bay Homes
At Sheerview Window Furnishings, we encourage those that may be of the opinion that the size of their property excludes them from considering an Outdoor Blind. We have solutions that are ideal for everything from traditional windows to expansive outdoor areas. There are a wealth of possibilities for you to consider, not to mention the expert advice of our team which will help you to realise your home décor and design goals.
Once you are happy, we will come out to measure to guarantee that the product you want will fit. The greatest selection of Outdoor Blinds Runaway Bay has to choose from are right here at Sheerview Window Furnishings and we look forward to helping you bring the wow factor your home in the near future.
Around Queensland we are known for our high quality products, such as the increasingly-popular Ziptrak. Besides Brisbane and the Gold Coast, we also service Runaway Bay with curtains, shutters and blinds.
Our aim is to help you achieve your home design and décor goals through high quality Gold Coast window Outdoor Blinds, timber shutters, custom blinds, sheer curtains and custom curtains.
ENHANCE YOUR HOME AND OUTDOOR SPACE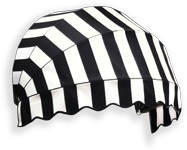 Our range of traditional and budget Outdoor Blinds mean that we can provide an ideal solution to suit your needs and budget
WORKING WITH SHEERVIEW IS EASIER
WHY WE SHOULD BE YOUR FIRST CHOICE FOR WINDOW FURNISHINGS
Servicing the Oxenford, Gold Coast and Gold Coast Hinterland areas with beautiful window furnishings