We stock the widest range of high quality window Outdoor Blinds to suit your home & décor
THE BEST BLINDS FOR PIMPAMA LOCALS
BRING STYLE & PRIVACY TO YOUR HOME
The great outdoors can be a great problem depending on the season. There are plenty of months throughout the year that you much prefer to be indoors with your shutters providing you with the kind of insulation and comfort that you love, but once the mercury starts to climb, nobody wants to eat their dinner or read their book inside.
Here at Sheerview Window Furnishings, we make the best of Pimpama Outdoor Blinds accessible to local householders and businesses. From our showroom, in Oxenford, we deliver a level of expertise and know-how that is unrivalled from our base all the way up to the Gold Coast. We have an extensive range of different Outdoor Blind products ready for you to peruse and we love nothing more than engaging in your décor and design projects to help you realise a look and feel that is unique to your home.
Blinds Pimpama
Our 20 years in this business gives us a considerable amount of insight that our customers can draw on to help them make their decisions. What's more, with our expertise they can confidently choose the kind of dressing for their homes that will tie it all together and deliver a comfortable and tasteful ambience that they can enjoy every day of the year.
How Retractable Blinds For Your Pimpama Home Add Value
One of the most popular products among our range is the retractable Outdoor Blinds in Pimpama that we custom build. There are so many advantages in choosing this product over any other, simply because in terms of functionality, it delivers the goods no matter where you live.
Here in Queensland, our good friend the sun has a say in how we enjoy and interact with the spaces outside our home pretty much all year around. The great thing about having a retractable solution in your home is that you can create shade and comfort as and when you need to.
Our motorised series are the go-to choice for countless residents of the Gold Coast because they make it so much more possible for those with limited movement to remain independent in their own homes and enjoy the nice weather when they want to.
Outdoor Blinds In Pimpama
A key feature of Pimpama folding arm Outdoor Blinds is the ability to keep them out of sight when they are not in use. This is crucial in terms of longevity because if you have fixed Outdoor Blinds in place and some bad weather rolls in, there is a greater chance that they will come under much more pressure and strain. With the folding arm system in place, you know that your investment is safe and secure no matter what the conditions are.
Pimpama Blinds – Make The Most Of The Outdoors
Outdoor Outdoor Blinds in Pimpama are ideal for a variety of different uses. Maybe you need a space to work on your car without having to stay out in the sun, or perhaps you want to create a dining space that compliments your indoor dining area, or a place for the kids to hang out by the pool.
Regardless, here at Sheerview Window Furnishings, we have a huge range of Australian-made Outdoor Blinds using the most contemporary of European designs and technology to deliver a never bettered solution for your home that will add curb appeal, value and comfort.
Best of all, a 5-year guarantee against UV breakdown comes as standard on all of the Outdoor Blinds Pimpama homeowners will find in our showroom. So, with unlimited comfort, style and value to gain, why not drop in to speak with one of our experts, or give us a call today. We look forward to helping you make the most of your outdoor areas.
Around Queensland we are known for our high quality products, such as the increasingly-popular Ziptrak. Besides Brisbane and the Gold Coast, we also service Pimpama with shutters, sheer curtains and blinds.
Our aim is to help you achieve your home design and décor goals through high quality Gold Coast window Outdoor Blinds, timber shutters, custom blinds, sheer curtains and custom curtains.
ENHANCE YOUR HOME AND OUTDOOR SPACE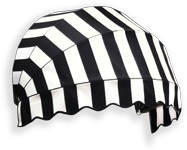 Our range of traditional and budget Outdoor Blinds mean that we can provide an ideal solution to suit your needs and budget
WORKING WITH SHEERVIEW IS EASIER
WHY WE SHOULD BE YOUR FIRST CHOICE FOR WINDOW FURNISHINGS
Servicing the Oxenford, Gold Coast and Gold Coast Hinterland areas with beautiful window furnishings