We stock the widest range of high quality window Outdoor Blinds to suit your home & décor
THE BEST BLINDS FOR SANCTUARY COVE HOMES & BUSINESS
BRING STYLE & PRIVACY TO YOUR HOME
Depending on the layout of your home, there may be one room in the house that receives the bulk of sunlight throughout the day, and if this room happens to be one of your primary living areas, then the Queensland summer can be particularly uncomfortable. The good news is that your skyrocketing energy costs need not be quite so high in the future by investing in retractable Outdoor Blinds in Sanctuary Cove.
Blinds Sanctuary Cove
At Sheerview Window Furnishings, we believe in finding solutions to make the indoor and outdoor areas of our homes that bit more comfortable. For the past 20 years, we have served those living in Oxenford and the Gold Coast by custom making the best window furnishings on the market. We cater to those that require not only Outdoor Blinds but shutters, curtains and blinds so that all homeowners with all levels of budgets can access the best of solutions without having to think twice about their quality or reliability.
Our Range Of Sanctuary Cove Blinds
The Sanctuary Cove Outdoor Blinds are an excellent option for those looking to achieve more than just simple décor. At Sheerview Window Furnishings, we carry a large range of different kinds of Outdoor Blinds to afford you the greatest amount of choice and functionality.
In terms of the basic types of Outdoor Blinds that you can expect to find in our store, these include:
Drop Blinds
The Straight Drop is the perfect fit for traditional window frames and offers a simple, yet contemporary aesthetic
Wire Guide Outdoor Blinds are ideal for those that want to eliminate light gaps and maximise privacy
Channel Guide Outdoor Blinds are a superior choice for those that want to balance ventilation with privacy
Pivot Arm Outdoor Blinds will limit the direct sunlight that gets into your home and are a great choice for outward opening windows.
Folding Arm Blinds
Ideal for those that want to increase the usage of their outdoor patio, deck, verandah or balcony area.
Traditional & Budget Blinds
Will deliver the same high-quality results that you can expect from any of our products and deliver distinctive style to your property without a major financial outlay.
Zipscreen Alfresco Oudoor Blinds
Cutting edge locking systems on these new state of the art outdoor solutions. Whether it be manual, motorised or smart locked we have it all to really change your home or business.
All of our products are backed by warranties and you can depend on our team to help you find the perfect choice for your home at a time that best suits you and causes minimal inconvenience.
The Best Blinds For Your Sanctuary Cove Home
At Sheerview Window Furnishings, we love nothing more than working with our customers to help them realise their design and décor dreams, and so if you are looking for Outdoor Blinds in Sanctuary Cove but are uncertain about whether they are the right choice for you, or if you just want to get the opinion of an expert who will steer you in the right direction, then there really is no better team to turn to.
Rest assured, that whether you hope to gain a little shade both indoors and outdoors, find a solution that will reduce your energy expenses or create a dramatic look for your property, we can help you achieve it all. Call, email or drop into our showroom in Oxenford, Monday to Friday from 8 AM to 4 PM.
Retractable Blinds In Sanctuary Cove
Around Queensland we are known for our high quality products, such as the increasingly-popular Ziptrak. Besides Brisbane and the Gold Coast, we also service Sanctuary Cove with curtains, shutters and blinds.
Our aim is to help you achieve your home design and decor goals through high quality Gold Coast window Outdoor Blinds, timber shutters, custom blinds, sheer curtains and custom curtains.
ENHANCE YOUR HOME AND OUTDOOR SPACE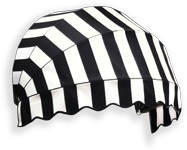 Our range of traditional and budget Outdoor Blinds mean that we can provide an ideal solution to suit your needs and budget
WORKING WITH SHEERVIEW IS EASIER
WHY WE SHOULD BE YOUR FIRST CHOICE FOR WINDOW FURNISHINGS
Servicing the Oxenford, Gold Coast and Gold Coast Hinterland areas with beautiful window furnishings